Introducing StaffingGo, the ultimate game-changer for staffing businesses! With our cutting-edge technology, we revolutionize the way you handle your operations - from managing client contracts to handling billing, and even hiring and offboarding associates. And that's not all! Our comprehensive HRIS, Payroll, Client Interface, and GST Integration solutions provide added convenience for seamless business management.
Since our launch in 2019, we have been leading the industry as a top-of-the-line SaaS-based software licensing and delivery solution. Our platform has successfully processed over 150,000 payrolls each month, making us the go-to solution for staffing businesses looking to scale up their operations and streamline their processes.
Our mission is to empower the staffing industry by providing technology support, which will help them to reduce their operational costs significantly and improve their business profitability.

Pritesh Patel
Co-Founder

Pritesh is a seasoned professional with over 20 years of experience in delivering technology solutions. He oversees the company's technology, sales, marketing, and operations, ensuring that StaffingGo is at the forefront of the staffing tech industry.
Balaji MR
Co-Founder

Balaji has over 20 years of experience in developing software solutions in the staffing industry. With his extensive expertise in the field, Balaji plays a critical role in ensuring that StaffingGo's technology solutions are designed to meet the specific needs of staffing businesses.
Irin
Co-Founder
Irin is an experienced professional with over 20 years of expertise in PMO role. As a co-founder of StaffingGo, she oversees the company's customer relationship management and human resource operations. With her extensive knowledge and skills in these areas, she has contributed significantly to the growth and success of the company.

Reach us for Further Inquiry
Discover Why Companies Choose StaffingGo for Workforce Solutions.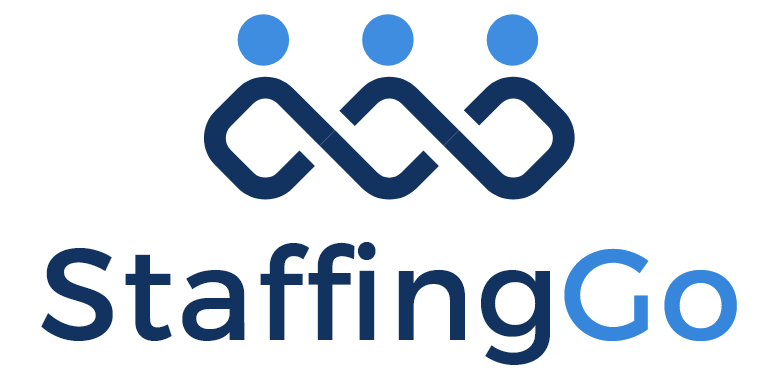 Copyright © 2023 EasyBillnPay Techno Services Pvt. Ltd. All Rights Reserved.
Professional Member of

Member ID : C2324220